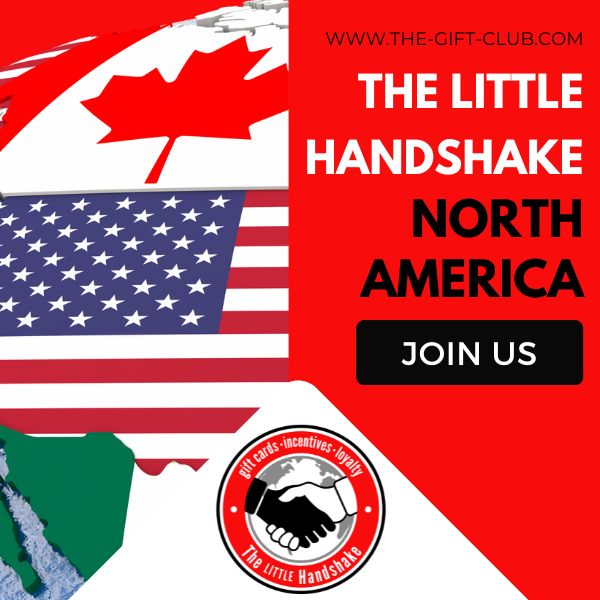 The Little Handshake North America
Getting the industry moving through effective networking is the reason The Gift Club was created in the first place. However, networking should not cost an arm and a leg and should not destroy the planet as a result of excessive travel.
That is why we created The Little Handshakes, our spin-off from our in-person event, The Big Handshake. The Little Handshakes are two-hour online events for no more than 50 participants who are interested in understanding the landscape and sourcing partners in certain geographical locations.
We'll allocate you to virtual rooms where you can meet new contacts and chat with old ones then swap you around every 20 minutes. There is also the opportunity to meet people on a private 1:1 basis. Registration is quick, straightforward and most importantly free.
If you are interested in partnerships or building new relationships then please make sure to register for The Little Handshake – North America on 10th April 2024.