By Tomás Passerieu, Business Development Manager, Oh! Gift Card
In 2020 the global economy suffered the worst downturn since the 1929 crisis. The negative impact of the pandemic COVID-19 in the working market has been substantial. At this point, this is not a novelty. Nevertheless, in 2021, only one year after the beginning of the pandemic and according to the Inter-American Development Bank(1), analysts stopped talking about unemployment. Conversely, they started talking about a shortage of workers.
By the end of 2021, The Economist Magazine ensured that 2022 would be the year of the worker(2) since, for a very long time, workers haven't had the power of negotiation they have nowadays. As a matter of fact, this is occurring, at least in Latin America.
In 2022, Latin countries have the challenge of boosting and reaching a sustainable recovery of the working industry. Here we find some resistance and difficulty when hiring staff enough to accompany the growth. Some of the factors that increase this tendency are:
Remote jobs
Foreign hiring companies who pay with hard money
More participation of Millenials and Z Generation in the working market
In the post-pandemic, remote working is no longer a positive attribute since it has become an acquired right.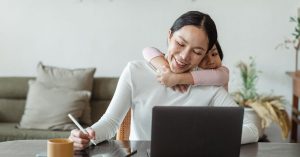 In addition to this, it isn't straightforward for Latin companies to tie salaries in a hard currency such as US Dollars or Euros.
On the other hand, according to a Deloitte Consultant poll(3), 43% of Millennials project leaving the company they currently work for during the following two years. Only 28% want to stay at least for five years. Loyalty is even lower for the Z Generation (born between 1995 and 1999): 61% of respondents would leave their jobs in less than two years if they had the opportunity. New generations are versatile and are constantly looking for new experiences.
According to this stage, the best tool that companies can count on to retain and build the loyalty of talented employees is a strong strategy of incentive and loyalty programs. A loyal worker guarantees efficiency, with up to 200% more productivity.
Furthermore, these kinds of programs are excellent for building your company culture. They promote a good working environment and facilitate the communication of corporate values.
There are some points your company should take into account at the time of implementing a loyalty program to make it effective and well-received:
Recognize your staff's efforts and achievements.
Consider their opinions about decisions, goals, and strategies.
Benchmark your competitors to offer a competitive salary.
Offer a flexible schedule to enable your team to balance their personal lives with their job.
Boost growth and capacitation to enhance your employee's skills.
Reward programs, free days, and gift cards are three of the most valuable benefits nowadays.(4)
At this point, it is evident that a salary increase is not the only nor the best way to build your teamwork's loyalty. Be aware of your corporate culture, the emotional aspects, and personal lives, and get an incentive program with points, benefits, or gifts to make them feel recognized. Investing in the wellness of your employees is, more than ever, the best choice.
For further information about gift cards and loyalty programs in Latam, please contact Oh! Gift Card at corporativo@ohgiftcard.com