By Amilon
Close your eyes and think of a place where you feel calm and relaxed. It's a place surrounded by nature, isn't it?
That's right, according to a string of international studies, more than 90% of people imagine being in a natural setting when asked to think of a place where they feel chilled. Immersing ourselves in nature or being close to it makes us feel good. This also affects our productivity at work and our general state of well-being. Contact with nature inspires us, relaxes us and makes us more productive.
Just the sight of an image of a lush, green environment impacts our emotional state by increasing our sense of serenity and reducing stress levels. But yet, modern daily life keeps us indoors most of the time. It would only take a few simple measures to make your employees' days more relaxing in your professional setting, for example: putting plants in the office, encouraging walks during breaks, and organising team trips in the great outdoors.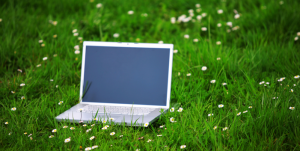 So what better reward than a gift card to encourage your employees to enjoy their private moments of relaxation surrounded by nature?
In our catalogue you will find gift cards from brands such as Decathlon, offering everything you need for sports and outdoor activities, and Ikea, where you can purchase items and decor for your garden and balcony. For those who enjoy travelling, we offer Ecobnb gift cards, which allow you to have incredible experiences of relaxation and tourism while respecting nature and the environment.