Consumers will always want and need physical merchandise for either practical reasons or pure desire. As humans, we can't help it – we love the latest gadgets and luxury items. It's the thrill of unboxing, the physicality of holding something new in our hands, and the delight of sharing it with our friends. We'll see a product concept, research it, find the very best brand and features to suit our individual needs. Then we'll compare like-for-like: price, delivery, quality, design, reviews. Often, we become brand loyalists of companies who sell products that – whilst making us look and feel good – set us back a costly amount. In many cases, we'll save up for months to buy these desirable items.
So now consider that you, an employer, could run an employee engagement programme that gives these truly desired items as rewards. What better way to incentivise and recognise your staff than using a platform that provides them with things they genuinely want (or need)? 
That catalogue belongs to 1concepts. A provider of premium, sought-after merchandise that can be used as part of an employee (or customer) engagement initiative across Europe. We have over 5,000 products ranging from deluxe beauty brands to high-end consumer electronics, all of which are available for next-day dispatch. 
In this blog, we'll share a basic overview of the considerations required to bring a solution like this to market.
An offering like no other
At 1concepts, we've spent the last eight years refining and optimising our technology and processes to provide the very best fulfilment experience. To create this type of continued success, we've had to establish a unique methodology that perfectly balances the following aspects.
We've cultivated an 'Amazon approach', with strong technology automation and a catalogue of thousands of big-brand items, each utilising a dynamic pricing model. This ensures that we can service our customers well within our SLAs, whilst providing a broad choice of products at a price point that is competitive against the wider market.
Our API ensures up-to-the-minute stock information, which means that our platform will automatically remove out-of-stock products from the live catalogue. By ensuring that we are never offering an unavailable product, we manage to keep negative customer feedback situations to the absolute minimum. This avoids disappointment and also prevents back orders from ever impacting our warehouses.
A great experience isn't just down to the ordering process. To truly engage with an end user, it's vital to create an element of personalisation. In our world, this means that everything is tailored to the native language and physical region of the customer.
Every product listing and each step of the ordering process is presented in the local language. Before dispatch, we make sure that the plug shape, warranty terms, and gas pressure (in certain appliances) are suitable for the specific region.
And should an end user or one of our partners contact our customer service team, they'll benefit from communication in their mother tongue too. We cover 30+ countries and make this commitment to every single one of them. 
Top-tier customer service
Less than a decade ago, the standard delivery time for a physical order was around 28-days. Over time that expectation dropped to 14-days, and then again down to 3-5 business days. For us, it's important to be better than customer expectations wherever possible. That's why we aim to achieve same or next day dispatch, with the majority of our deliveries arriving within two days of order placement. These short time frames lead to high levels of satisfaction, and we hear positive feedback from our customers (the employers) about the success of their employee engagement initiatives when using our platform.
At 1concepts, we believe that merchandise is emotional, so we're not in the business of "deliver and disappear". We provide a 24-month guarantee on every single item we ever ship. Rather than expecting our users to contact factories and brand warranty teams, we shoulder the burden to repair or replace any defective item within the first two years of its lifespan. Users simply get in touch, and we'll do the heavy lifting.
Staying ahead of the curve
With our stock count sitting at 5,000+ products, our financial liability is a constant balancing act. To stay in the black, it's imperative that we understand how to forecast for the ebb and flow of demand. We believe we do this incredibly well, and this is what makes 1concepts a safe partner to work with.
Analyse, analyse, analyse
First and foremost, we only ever work six months ahead of time to reduce the possible margin of error. By forecasting for only the immediate future, we're able to efficiently monitor general market performance, and from this determine approximately how long a product will exist in its current form. 
We are proud to offer a true variety of brands, price levels, and product categories. To do this with such a finite focus on quality, every single item that we add to our catalogue must undergo a 360-degree analysis. From this, we'll understand the market demand, the variation in price and features, and most importantly, any weaknesses.
Our analysis goes beyond the individual item and looks at the manufacturer and stockists. Research into these helps us to determine future availability and consistent supply.
Once a product is listed, we conduct continued all-encompassing reporting. Our API ensures that stock is updated once per hour, allowing us to have an accurate handle on redemption performance. 
While using technology solutions to help us gather and interpret the data for this rounded examination, the real decisions are made by none other than our brilliant and trusted team of people!
Our algorithm calculates redemptions and costs to give us fact-based figures, and our client success managers work with our customers to get live feedback. This data is then paired with the human 'feel' for new brands and products to help us make the final selection.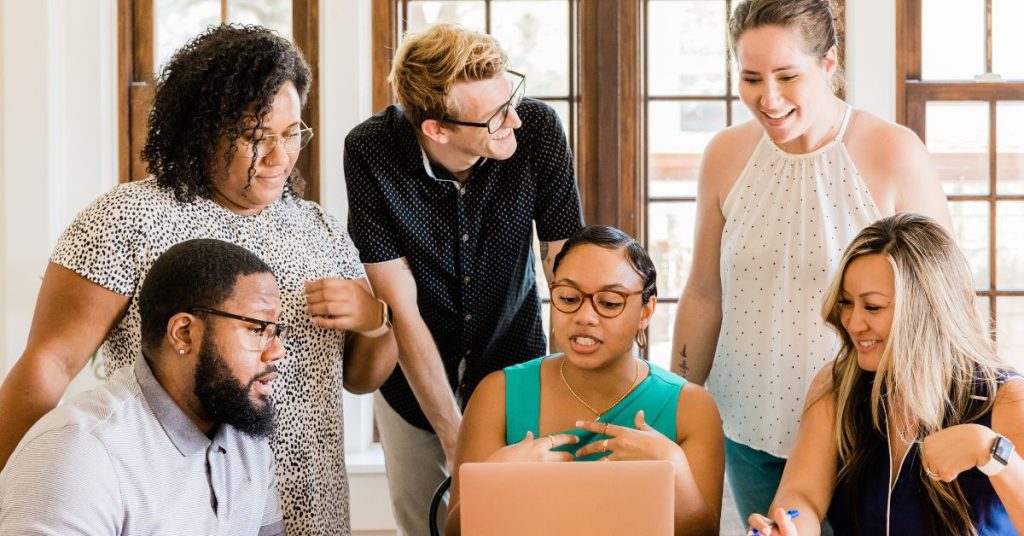 In addition to this deep analysis of each product, we also keep a discerning eye on our suppliers. We have a strong procurement strategy that allows us to order the same product from multiple sources all over Europe. It's this approach that keeps our inventory at a consistent level, with very few items ever unintentionally selling out.
This requires us to understand how each supplier is performing. We look at aspects such as whether they're supplying on time and if the items are up to the quality standards we expect.
All of this is serviced by our two state-of-the-art fulfilment warehouses in the centre of Europe, perfectly positioned for super-fast pick-and-pack and distribution.  
1concepts is focused on what we do best, which means that we do not include gift cards or eCodes within our catalogue. To offer employee engagement in this way, we must showcase why a business would choose solely physical merchandise over a digital reward.
To do so, we present ourselves as the authority on premium products, with the knowledge and sheer capacity that other multi-channel providers often cannot meet. Our catalogue size and fulfilment speed rivals the likes of Amazon Prime, yet every single product listing has received our quality seal of approval – fake knock-offs will never be seen on our platform!
We offer three ways for a business to work with us and we'll determine the right one during our initial scoping call with a new partner, based on the needs of their programme and end users.
Access to our entire catalogue
The quickest set up option with the broadest range.
A tailored catalogue of products chosen by the partner
Filtered by brand, product type, price range, or completely at random.
A bespoke-built catalogue based on unique requirements


We review any data provided and curate a tailored catalogue that is designed to incentivise specific goals or behaviours.
By offering the second and third options, we take a consultative position where we're able to add value to our partners' engagement initiatives.
We're currently present in the large majority of European countries, with more going live on a regular basis. This means that we can service an infinite number of employees within one European business, regardless of their physical location.
This blog only scratches the surface of the challenges that have to be met in order to covet true success in this field. To run a smooth international merchandise operation, many moving parts need to be juggled simultaneously. 
As a recap, we believe the following five points are the very basic requirements, and it's how you approach the ins and outs of these steps that will determine your continued success.
Create a unique offering

Implement powerful technology

Provide a stellar customer experience

Collect the data and use it efficiently

Build a reliable supply chain
Ultimately, with all of these elements taken into account, the best advice would be to invest your time and energy into sourcing a specialist merchandise partner, rather than creating your own brand-new solution. We'd like to invite you to consider 1concepts.
If you are a fellow rewards supplier and would like to incorporate premium physical merchandise into your wider offering by way of API, please contact our Managing Director, Christian.
Or, if you are an employer and you'd like us to handle the physical merchandise fulfilment for your engagement initiative, please contact our team, they'd love to chat with you.