In the last of a series of articles I am writing in 2020 on 'Loyalty Leaders', I had a delightful and insightful interview with Renae Trimble – Chief Commercial Officer at Accor, the home of the ALL – Accor Live Limitless loyalty program.
When I asked Renae, what her Chief Commercial Officer responsibilities encompass, she said:
"…it covers sales, marketing, revenue, distribution, loyalty, guest experience and digital."
Having heard ''loyalty" being mentioned amongst the long(ish) list, with a bit of sadness I said … "pity loyalty is not the main focus…", to which Renae brilliantly answered –
"well Adam, loyalty traverses all of them, it's a revenue driver, an acquisition driver, a b2b and corporate sales and partnership driver and of course part of the guest experience!"
We could have stopped there as I was happy again!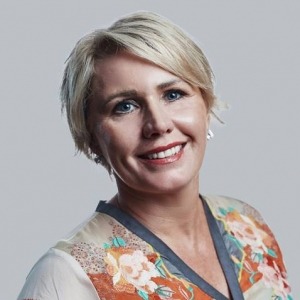 1. So, who is Renae Trimble? (outside of work)
I am all about being active. I just love the outdoors along with time with family and friends. I love restaurants and travel. I'm also a keen golfer (14 handicap is v impressive). It seems to me Renae working at Accor has both work and life covered!
I'd love to do more reading. What's your book of the year? Ride of a Lifetime – Robert Iger (Note to readers of this article – it's a great book)
2. About the ALL – Accor Live Limitless loyalty program.
ALL – Accor Live Limitless (rebranded 12 months ago from Le-Club AccorHotels) has 65 million members globally, 5 million of which are here in the Pacific Region, including Australia, New Zealand, Fiji, French Polynesia and Hawaii.
One in eight adults in the Pacific region are a member of the program. ALL has 34 brands, covering 110 countries, and over, 3,900 properties participating in the program, with products spanning from luxury and lifestyle to apartments and homestays.
While the numbers are compelling, the wise insights Renae shared in the interview are brilliant.
3. What are the biggest opportunities for the program?
ALL is now a lifestyle loyalty program. The promise is simple. Experiences are what people want. However, the program has some opportunities still to leverage:
1. How to extend recognition and reward beyond just a hotel stay e.g. dining, entertainment and the broader travel eco-system…before and after travel.
2. Continually being able to better understand and deliver personalised experiences. It's about knowing the member to deliver a memorable experience.
3. Think outside the box to recognise and engage your members. Covid-19 has pushed us to do just. Some of what we initiated included: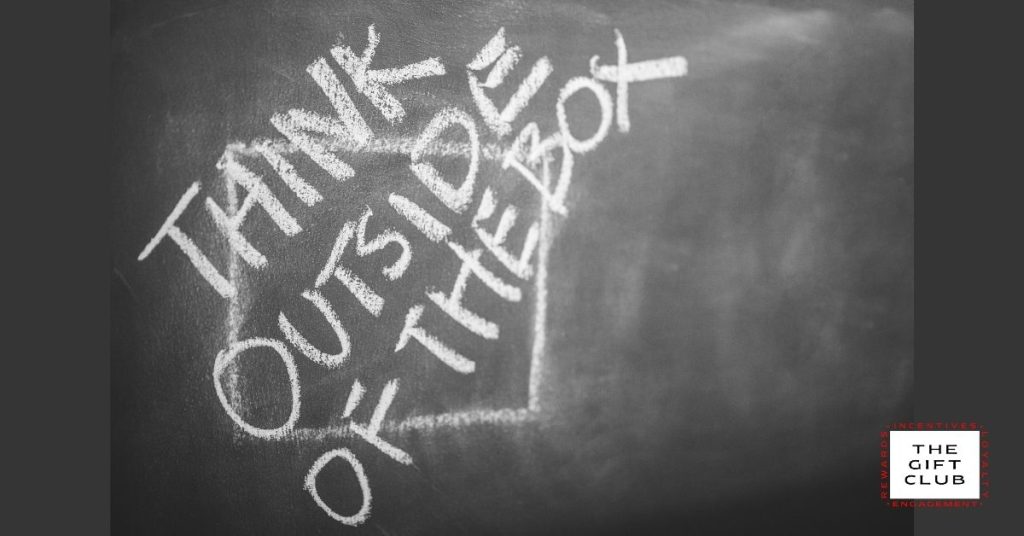 a livestream cooking class with our Accor Plus members with Novotel Melbourne Central's Pretty Boy Italian Steakhouse Chef, Michael Smith. Members watched as Michael shared his tips on cooking like a true Masterchef, plus received a "Pretty boy box" delivered to home which included 4-courses, a bottle of wine and more.
we also had a livestream F45 fitness class with the face of F45 – Cory G, which had hundreds of our members working out in the comfort of their homes and
a Q&A with Sally Fitzgibbons (currently ranked #5 on the World Surf League Women's Championship Tour) amongst other innovations.
While Covid-19 forced us to think differently, to keep this going is a big opportunity.
My comment: I love the quote -"It's about knowing the member to deliver a memorable experience."
4. What are the challenges to keep the program relevant?
1. Continually reviewing and getting data to stay relevant.
2. Building existing partnerships to enhance the value to the membership and finding new partners to add relevance and value
3. We need to keep increasing awareness of all of our 34 brands and what they offer to our member base
4. Continually providing a consistent personalised experience with so many brands across so many countries is challenging. Systems are critical.
My comment: These challenges are relevant for all loyalty programs:
Reviewing data to be relevant
Enhancing partnerships to add member-value
Increasing awareness of core product offering to members
Consistency of experience is critical.
5. If you could start your program again, what would you do differently?
I'd start with mapping the customer journey to understand where the customer pain-points are. This helps to shape the program (solve the problems) and to train the team (they know where the program fits).
My comment: Map the customer's journey before developing the program. It may sound simple however, this is often missed and is a valuable insight
6. What advice would you give to a brand planning to start a loyalty program?
1. Understand your customers and the data
2. Define the customer journey map…I've already mentioned that because it is critical
3. What else can you provide that goes beyond your core offering
4. Simplicity for the sake of consistency (KISS)
5. Everyone in your organisation need to understand the value of the loyalty program to customers and to the business
My comment: I agree with all of these, however I love the quote "simplicity for the sake of consistency".
7. What do you think is creeping up on programs that could disrupt them for better or worse?
1. Alliances and partnerships can impact a program in both ways. Managing your partnerships to ensure the experience for members is seamless and integrated is vital. One program with multiple partners needs one ecosystem.
2. Programs need both reward and recognition and the experience for both must be seamless.
My comment: Partnerships can disrupt programs for the better when implemented as a seamless experience and for the worse when not seamlessly implemented. Seems obvious but can be tricky at implementation. Members expect a seamless experience.
8. What's the most underestimated force behind a program's performance?
Consistency.
You can have the best program, most generous benefits but if it is not delivered consistently, you erode value very quickly. People want consistency.
My comment: I loved the powerful simplicity of this insight.
9. What are three important skills a loyalty marketer needs?
1. Listening. Listen to your customers and your team. Build a program around what they want. Listening is vital.
2. Data. Take what you listen to and back it up with data. You hear it, you see it, does the data and insights support that? Then do it.
3. Emotion: The team needs to bring the hard stuff (data) to life with emotion. People are emotional beings. If there is no emotion in the team the program will just be transactional.
My comment: Insightful quote "If there is no emotion in the team, the program will just be transactional."
10. Leave us with a lasting loyalty thought
Loyalty is so exciting!! (Renae's passion, dare I say…emotion, was jumping through the screen at this stage).
I think it's the foundation of our business and it can be for any business.
You've got to be fully engaged with your program as people want to be part of something and it's your job as loyalty people to deliver on that.
My comment: Brilliant quote "I think it's (loyalty) is the foundation of our business and it can be for any business".
Summary
Renae is inspiring. I found the interview a breath of fresh air and a reminder of so many critical success factors for a loyalty program. Highlights for me are:
#1: It's about knowing the member to deliver a memorable experience.
– a simpler mantra to remember … "know the member to be memorable"
#2: Map the customers' journey before developing the program.
#3: Simplicity for the sake of consistency.
#4: If there is no emotion in the team, the program will just be transactional
Have a happy loyalty day!