By Topps Digital Services
The popularity of digital wallets has exploded between retailers and consumers in recent years, and this trend shows no signs of slowing. However, what exactly are digital wallets? Digital wallets allow users to store their payment methods on their phones for contactless payments at physical locations or on an app, site, or platform for digital services. There are two types of digital wallets, open and closed.
Open wallets allow users to make purchases at many different locations using their stored credit or debit cards. Closed wallets enable users to store money or other credits for one centralized purpose. As both types of digital wallets become increasingly prevalent in today's market, it's helpful to understand the similarities, differences, and trends that have come to define open and closed digital wallets.
The Growth of Open Digital Wallets
2020 was a historic year for open digital wallet adoption. As consumers around the globe had to change everyday aspects of their lives, the way they shopped also saw a massive shift. Since digital wallets allow users to make contactless payments, many consumers relied on their digital wallets for safer payments during the pandemic. Due to that, according to a recent report from ACI Worldwide, digital wallet adoption rose to 46% in 2020, up from 18.9% from just two years prior in 2018.
This growth is especially prevalent in more cash-based countries like Brazil, Mexico, and Malaysia, which needed safer payment options in 2020. According to the Global Payments Report 2021 by Worldpay by FIS, 2020 was the first time digital wallet payments surpassed in-store cash payments. This shift in consumer behavior shows no signs of reverting.
A recent Juniper Research report forecasted that total spend via digital wallets will grow by 83% in the next five years, from $5.5 trillion in 2020 to over $10 trillion in 2025. Moreover, the rise of digital wallets shows no signs of slowing, which affects more than just cash usage.
Recognizing that consumers increasingly prefer to utilize funds stored in an open wallet to facilitate online transactions, many wallets have started to provide a marketplace for purchasing 3rd party gift cards and prepaid codes. SamsungPay, PayPal, CodaPay, and many other mobile wallets allow consumers to use funds stored in their wallets to quickly purchase gift cards/codes that they can easily redeem for online services. As a result, open digital wallets have become yet another distribution for solving payment challenges and driving revenue via gift cards.
Closed Digital Wallets and Your Gift Card Program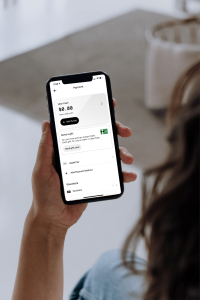 As gift cards become a more popular form of payment in both cash-based societies and gift-giving countries, online services need to find a way to allow users to redeem their gift cards and store their balance in a wallet on their platform (their app, website, etc.)
Some online stores and services only allow gift cards used during checkout and don't give the user the ability to redeem their gift card and use their credits now or in the future. If redemption is only allowed during checkout, there is a risk of the customer never using their gift card and, in turn, not becoming a user who could potentially add a recurring payment method for their brand. In addition, when brands allow users to redeem their gift card or code and store their digital cash for later usage, they are more likely to spend outside the value of their gift card.
The closed digital wallet allows for various transactions and uses outside of just redemption of gift cards. Funds can be credited to the wallet via redemption, promotions, appeasement credits, refunds, etc. They can be debited from the wallet for monthly subscriptions, purchases of items, plan upgrades, etc. Connecting to a digital wallet greatly expands spending opportunities for consumers who have purchased your gift card.
Topps Digital Services provides our partners a Digital Wallet API and a Transaction API that allows partners to create a wallet for users, store value in their account, and debit and credit the funds in and out of the wallet balance. If a partner's current platform does not have wallet capabilities, integrating these APIs will instantly create a digital wallet functionality within their systems.
TDS also provides a Transaction Status API that allows a partner to look up a wallet and see all activity that has taken place against that wallet and its currency, country, status, balance, etc. Lastly, TDS provides reporting on wallet transaction activity and wallet balances by country, currency, action, merchant, and any user labels sent during the API call, like a userID or a code to indicate new user vs. existing user. If you don't have a wallet system currently in place, don't let that hold you back or drain your engineering resources, we can provide an end-to-end solution for you.
Do you want to learn more about how we can help expand your gift card program further and take advantage of the latest technologies? Learn more by visiting us at ToppsDigitalServices.com