By Christina Melling – Co-Founder and CEO of Stipendium
Financial wellbeing is making serious headway in the world of what it means to be employed – but why is this? What really is an employee benefit, and how are propositions changing to accommodate this?
Employee benefits are generally non-cash provisions within a company's reward package that are used for myriad reasons, but, most notably, as a strategic tool to encourage team retention and employee attraction, enhance recruitment, promote key behaviours, and improve wellbeing.
Interestingly, the concept of providing employee benefits is sometimes referred to as 'paternalism' due to an overriding belief that employers have a duty of care to their employees. Employee rewards and benefits can be traced back to Roman times when funeral costs were covered by burial clubs in addition to the provision of financial support for family members.
We are seeing a shift in employee benefits, with employees now having the option to elect for flexible and voluntary benefits over fixed benefits, creating the concept of 'total reward', whereby benefits packages are tailored to individual employees' circumstances to align the needs of the business with those of its employees. The Covid-19 pandemic has undoubtedly encouraged employers to review the suitability of their benefits, as increased uncertainty and worry over the past 18 months have affected the effectiveness of employees in many cases. In 2017, 131.2m working days were lost due to sickness, and financial stress cost the UK economy £121bn. Now, more than a third of people consider an employee benefits package to be a key factor when choosing an employer, particularly as the pandemic has caused some to experience the most stressful times of their lives, amplifying stress and resulting in longer working hours.
Around 41 per cent of organisations provide financial education for staff, with 35 per cent offering financial advice. One of the biggest reasons for not providing this service to employees is due to it being considered too expensive. However, 84 per cent of employers agree that offering financial wellness tools would help to attract top talent, with 62 per cent admitting that financial wellbeing affects engagement. This, coupled with collaboration with key industry players that provide individual and group protection, means private healthcare and benefits are at an all-time high.
The development of fintech has played a huge role in the advancement of employee benefits over the course of the past one-to-two years, as accessibility to platforms offering immediately accessible perks have become increasingly popular. In addition, the ability to adopt financial education into the workplace and encourage financial wellbeing through the advancement of tech is more desired than ever as more than 10 per cent of employees find it difficult to make time for their financial health.
Marrying technology with an employee value proposition enables an employer to use management information to determine the level of uptake of benefits while measuring the effectiveness of them and enables employees to set goals and objectives, understand wellbeing and finance, and avoid pitfalls such as debt, all of which is now more valuable than ever.
Many believe their benefits packages are outdated, with demands that employers tailor benefits packages to their employees and provide better access to lifestyle and wellbeing benefits. According to new data, more than 70 per cent of employees prefer perks over pensions, although pensions are sitting comfortably in the top four of preferred benefits alongside flexi-hours, bonus or profit-related reward schemes and wellbeing support.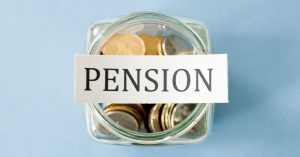 At Stipendium, we have developed a range of products to help employers to futureproof their workforce and invest in their lifecycles in a new and innovative way. Our products consist of: –
Merge – your complete house-buying journey
ReMerge – your complete remortgage journey
Brace – your complete will-writing journey
Pave – your benefits and budgeting calculator
Convey – your complete digital conveyancing tool
Find out how Stipendium can help you today.