By GoGift
As the festive season approaches, businesses are seeking thoughtful ways to express gratitude to their employees. GoGift, a leader in the gift card industry since 2003, presents a thoughtful and versatile solution with its Global Gift Card, ensuring that distance and borders don't diminish the warmth of holiday gifting.
Choice, choice & more choice!
The Global Gift Card by GoGift transcends the conventional boundaries of employee appreciation, providing a personalised and flexible gifting option. Unlike traditional cash bonuses or generic gifts, this card allows employees to choose from a diverse range of brands, products, and experiences, ensuring that each individual receives a gift that resonates with their unique preferences and needs.
It's not just a gift; it's a choice – a choice that speaks volumes.
The holiday season is back! And it's all about recognition
The holiday season is a time for joy, reflection, and gratitude, making it the perfect occasion for employers to show their teams how much they are valued. GoGift's Global Gift Card fits seamlessly into festive gifting programs, offering a thoughtful and inclusive way to spread holiday cheer across continents.
For businesses with international remote teams, the Global Gift Card is a game-changer. Its value can be transferred across countries and currencies, ensuring that every employee, no matter where they are in the world, feels included and appreciated during the festive season.
Beyond its practicality for holiday gifting, the Global Gift Card also serves as a versatile tool for various employee recognition programs, including sales incentives, performance awards, and retention initiatives. Its extensive selection and long expiration date provide recipients with the freedom to choose the perfect gift at the perfect time.
Little gestures for better impact
GoGift's commitment to a seamless gifting experience is evident in the customisable options and convenient delivery methods available for the Global Gift Card. Employers can add their logo and a personal touch to the cards, choose their value, and select the most suitable delivery method, ensuring a hassle-free and joyful gifting process.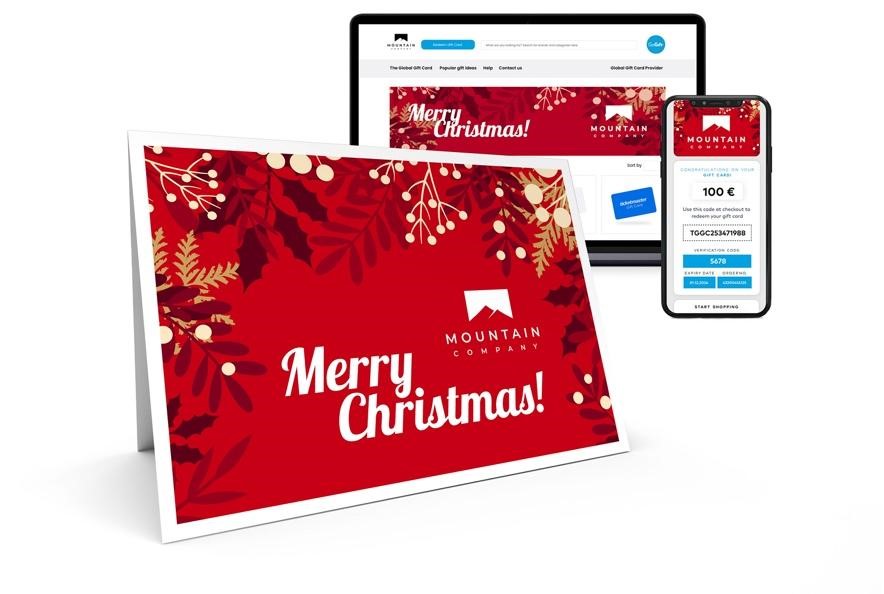 Holiday vibes: connections, customisation, celebration & community
GoGift's Global Gift Card offers a unique and heartfelt way to connect with remote employees during the holiday season. Its flexibility, personalisation options, and global reach make it an ideal choice for businesses looking to spread holiday cheer and show genuine appreciation for their local and global employees. With GoGift, employers can ensure that every team member feels valued and celebrated, no matter the distance or occasion.
Since 2003, GoGift has been optimizing the gift card market, providing innovative gifting solutions to more than 15,000 businesses worldwide. For any global gifting, reward, or incentive need, GoGift's got you covered. Learn more at global.gogift.com.