Whether you're celebrating Christmas, Hanukkah, Diwali, New Year, or any other festive occasion, finding the perfect employee rewards idea can be a rewarding experience and help your organisation achieve its employee retention and engagement goals for the years. According to "The Practical Magic of 'Thank You" report by Delloitte' 52% of employees felt a lack of alignment between organisational goals and employee recognition programs.
In this article, we explore the top employee gift ideas to make any festive season memorable for your team while keeping it aligned with your budget, organisational goals and employees' needs.
Personalised Gift Baskets: Personalised gift baskets for employees with gourmet snacks, chocolates, spa products, or office accessories. Personalisation adds a thoughtful touch to make the gift feel special.
Tech Gadgets: For tech gadget lovers within your organisation, consider popular gadgets such as wireless headphones, smart speakers, and ergonomic computer accessories. These gifts can boost productivity and demonstrate that you value your employees' comfort and convenience.
Subscription Boxes: Choose subscription boxes that align with your employees' hobbies or interests, such as monthly book clubs, gourmet food, or wellness products are some great examples. Subscriptions provide ongoing joy throughout the year, making them the gift that keeps giving.
Wellness and Self-Care Kits: In today's busy world, it is crucial to prioritise self-care. Show your employees that you value their health and happiness by gifting them wellness kits containing essential oils, yoga mats, and stress relief tools.
Virtual Gift Cards: Virtual gift cards to popular retailers, restaurants, or online stores are versatile in approaching your employee rewards gifts strategy. They empower employees to choose what they want, where and when they want it, making it a meaningful gift.
The B4B Payments virtual Mastercard® are flexible, eco-friendly, and ideal for your valued team. Their employee rewards virtual cards can be used anywhere Mastercard cards are accepted.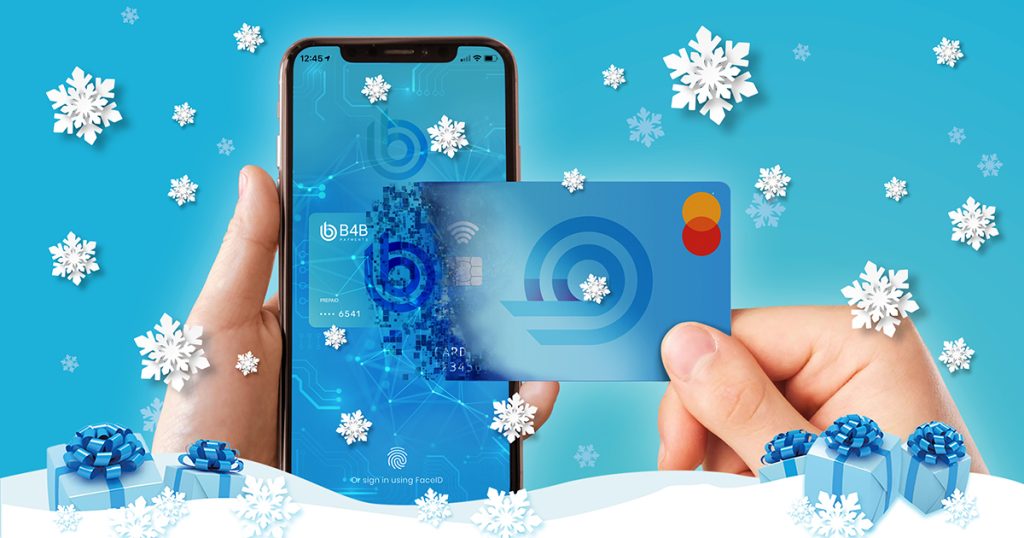 Setting up the B4B Payments virtual rewards gift card is as easy as ABC with the following steps:
Create your account and load the required funds.

Upload a spreadsheet of employee information and allocate funds to each recipient's virtual card.

Set the date and email you want your employees to receive their gift.
Speak to a rewards specialist for your organisation's employee rewards this festive season here.
Charitable Donations: Festive seasons are a time to spread goodwill, and making charitable donations in your employees' names to causes they support is a worthy cause. This thoughtful gesture embodies the spirit of giving during the holiday season.
Team Building Experiences: A team-building activity promotes bonding and relaxation; as an employee rewards gift idea, it can be an opportunity to gift employees their favourite outdoor adventure, event or location for new experiences.
Books and Educational Materials: Gift employees with books related to their interests or industry. Alternatively, consider providing access to online courses or educational platforms to help them expand their knowledge and skills.
Time Off or Flexible Hours: Offering extra time off or flexible work hours can be the most valuable gift during the festive season. This enables employees to spend quality time with loved ones and recharge.
Why B4B Payments Virtual Cards for Employee Rewards?
The Perfect Gift:

The

virtual cards from B4B Payments

are a great way to show appreciation to your employees by giving them a prepaid virtual card with cashback. This gift eliminates the need for guesswork and is preferable to store-specific cards, physical cards, or gifts not aligned with an employee's needs. It is accepted anywhere

Mastercard cards are accepted onl

ine or in-store.

Reduces Administrative Burden:

With virtual cards, employers can efficiently distribute virtual cards to employees electronically, eliminating the need for physical cards or paper vouchers while reducing administrative workloads, such as printing, mailing, and tracking.

Environmentally Sustainable:

Virtual cards help your organisation align with its corporate sustainability and eco-friendly practices while contributing to reducing paper waste, carbon emissions from shipping, and the overall environmental impact associated with physical rewards.

Flexibility:

B4B Payments offers virtual cards that empower your employees to decide how to use their rewards. These cards can be utilised for online shopping, in-store purchases, or even bill payments, enabling your employees to select the things or experiences that are most significant to them.

Offers Instant Delivery:

The virtual cards are delivered instantly via email or mobile app, ensuring prompt delivery to every employee.

Inclusive:

Virtual cards offer employees more accessibility regardless of location for in-person, hybrid or remote work structures. It ensures all your employees can participate in your rewards scheme.

Personalisation:

Their cards offer a personalised touch across branding, employee names and customised messages to make it more memorable. 

Regulatory Compliance:

The B4B Payments virtual cards comply with tax regulations and company policies, helping employers effectively manage tax implications associated with rewards and incentives.
To sum up, there are multiple ways to show your employees you appreciate them. This holiday season is a chance to make them feel valued in a way that reflects their preferences, learn more here. Here's to a joyful holiday season and happy gift-giving!