It's difficult to know which way it's going to go when we are finally out of lockdown; will customers stick to what they've got used to and order their meals at home via Deliveroo or Uber Eats, or will there be a bun fight for tables back at their favourite restaurants?
Either way it's going to be a strange time for the restaurant industry, who have slowly become behest to the whims of delivery services, offering discounts on delivery or meal deals to keep customers coming back to them. That's not to say these apps haven't been a lifeline during lockdown – more than half of restaurants surveyed by Yelp have seen their revenue increase because of a surge in mobile ordering. Technomic's 2020 Foodservice Technology Consumer Trend Report also found that over a third of consumers order online for takeout from restaurants, and over 28 per cent order online for delivery. The trouble is that the ways that delivery apps often create a race to the bottom for loyalty, pressuring restaurants to discount to attract orders, and once they are back to bricks and mortar service, this becomes unsustainable. So, what they do to drive loyalty?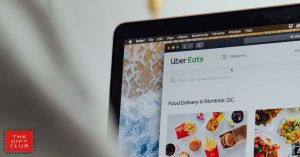 Restaurant Loyalty Programmes Offer A Solution
One thing the apps do well is use data to provide tailored and personalised offers; ever noticed how you get a notification just as you're getting hungry? The apps learn when you are most likely to order and offer quick solutions. This doesn't provide the sense of belonging, however, that a loyalty scheme does.
"Restaurant customers who belong to loyalty programs spend twice as much as those who do not." Pymnts, 2021
Plus, there's research that indicates that the financial impact of the pandemic has made loyalty programmes all the more attractive, especially if they include discounts and loyalty benefits. A Covid Consumer Behaviour survey in December 2020 by Majid Al Futtaim's (MAF) Happiness Lab in the Middle East found that over half of their respondents had experienced a negative financial impact in 2020, with 22 per cent increasing their usage of loyalty programmes and 29 per cent making purchases based on special offers.
"The executives in the restaurant industry are some of the most creative and innovative in the business world, so our bet is that we'll see a great recovery as we head into 2021. We're also seeing the demand for convenience increase, which will have an effect on e-gift, physical gift cards and loyalty programs combined with stored value, as restaurants start to use all the levers of the single platform to drive visits," Michelle Tempesta, head of product and marketing for Paytronix.
Loyalty Programmes Work Best on Mobile
Even with a clear argument for loyalty schemes generally, it's worth considering how people access those loyalty schemes. It appears that paper and cards are falling out of favour and are being replaced with mobile apps. Just under 70 per cent of respondents to The State of Mobile Wallet Marketing's survey said they are more likely to use loyalty cards if it is on their phone. Ease of use is a critical factor. 36 per cent of those consumers also said they expect to be able to save their payment information in the app, with 39 per cent expecting to be able to save their previous orders and their favourite menu items.
The data insights operators can reap from online customer interactions are at the forefront of creating the human-centred experiences that keep diners coming back. Loyalty programs are a must, encouraging repeat visits with customized recommendations for the consumer.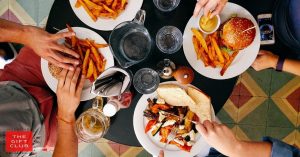 "The next generation of loyalty solutions will disrupt the loyalty industry by increasing adoption and expanding the value of loyalty programmes, enabling consumers of credit card and retail loyalty programmes to access and use their points like currency, seamlessly, in real-time through digital wallets in app or in-stores." Tarek Ghobar, cofounder of PointCheckout.
And what about Restaurant Gift Card Sales – is there a silver lining?
Whilst overall gift card sales declined in 2020 is in line with the trend in previous years, the Paytronix Annual Restaurant Gift Card Sales Report: 2021 found restaurants accounted for more than 45 per cent of all gift card sales in 2020.
Dominic Lavan, MD of Pub Tokens which offers the UK's only restaurant and pub vouchers that are not restricted to a particular chain or brand, feels positive about 2021:
"Yes we've been affected but not as badly as I expected. December is the busiest time of the year for us but – with the tier restrictions in the North of England – I estimate about 50 per cent of pubs and restaurants weren't trading. Our online sales, though, were down by 20 per cent. In the circumstances I'm perfectly happy with that. We're fortunate that many places were doing takeaways, so people could still treat a friend or a relative to a meal. Also, things will return to normal one day so celebrations can be delayed until favourite pubs and restaurants are open again."
So the market remains competitive, but those in the industry know that people love to eat out, and that with the right incentives, getting them back into their venues might not be an impossible task.