The popularity of gift cards among consumers is well-documented, as the InComm Payments 2022 Holiday Report found that U.S. shoppers ranked gift cards as the top item they most anticipated purchasing during the holiday season. Yet gift cards are more than a go-to offering for business-to-consumer (B2C) merchants; they are also a versatile tool for business-to-business (B2B) and corporate settings. Gift cards enable organisations to build more meaningful interactions with their audience, whether as a token of appreciation for B2B clients or a reward for high-performing employees.
While a B2C program is focused on reaching consumers through retail channels, B2B programs must consider the best way to distribute gift cards from brands to corporate customers. Such a process can be complicated if a business has strict requirements for what type of gift card they need, how they can process payments, or where they can accept deliveries. As a pioneer in the gift card industry for more than 30 years, InComm Payments has managed the development, launch and growth of gift card programs for brands around the world. Here are three tips from our team that can help your organisation launch a B2B gift card program.
Focus on Digital Gift Cards
Digitalisation is one of the most important trends driving the B2B gift card industry, particularly in the United Kingdom (U.K.). Whereas physical gift cards remain a staple of brick-and-mortar store aisles, digital distribution has become the focus for B2B gift cards because of the speed, reliability and flexibility it offers to corporate customers.
With a digital gift card, brands can deliver orders to corporate customers almost immediately, which is a considerable time-saver when businesses require a high-volume of cards for a specific occasion or initiative. Digital distribution also streamlines inventory management for both the brand sending the gift cards and the organisations receiving them. Rather than dealing with the logistics of shipping and storing physical cards, companies can arrange for digital gift cards to be sent directly to their recipient as a code via text or email. Distribution could be handled through a partner, such as InComm Payments' proprietary API, which streamlines and supports digital gift card distribution through employee benefits and reward programs. Alternatively, organisations can arrange to download their purchased gift cards for later disbursement through internal programs or other methods.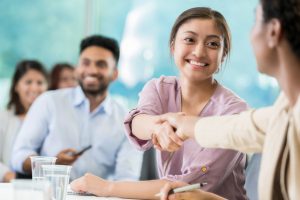 B2B gift card programs built around digital distribution are also better positioned to grow in the long-term because they can adapt to an organisation's evolving needs. While physical gift cards are reliant on available resources and production schedules, digital gift card programs can more quickly shift to integrate different card denominations, add creative designs to text or email distributions, and more depending on a brand's particular requirements.
Embrace Flexibility and Personalisation
A B2B gift card program should be flexible to support any sales or distribution opportunities that may present themselves to a brand. Flexibility means offering corporate customers the options they need to personalise orders for specific purposes. For example, one customer may wish for multiple gift cards of varying denominations to use as prizes for a company competition, while another wants to customise each gift card with a personal message for the recipient. Gift card programs that can meet different kinds of customer needs are better positioned to capitalise on revenue opportunities that arise.
Flexibility also applies to the logistics of fulfilling gift card orders. A self-service website works for most corporate customers, but some may prefer to place orders over the phone. Additionally, programs should ensure they can process their customers' preferred payment method, such as credit card or bank transfer.
Across every step of the process, transparency for the customer is essential. B2B gift card programs should ensure customers have options to check on order statuses, adjust specifications, edit recipient data and access the invoices or other documentation they need to comply with their internal record-keeping policies.
Consider Scalable Technology Solutions
Brands can evolve in unexpected ways over time, and their B2B gift card programs should be able to grow with them, scaling to account for new customers, market trends, or products and services. A reliable way to ensure scalability, not to mention digitalisation and personalisation, is to find a reliable technology partner, one that has experience managing corporate gift card programs and an understanding of digital payment systems. As an example, InComm Payments has worked with retailers to provide industry-leading technology that has spurred significant growth for their B2B gift card program for the last several years. The company is also working with global jewellery brand Pandora to launch their first-ever B2B corporate gift cards in 2023.
Finding a partner may seem like a challenge, but there are resources that can help brands in their search. One of the most prominent is The Gift Club, which offers directories and platforms for brands to learn about the latest opportunities, partnerships and solutions driving the gift card industry. Joining or consulting with groups such as The Gift Club can set brands on the path towards finding a partner that can meet their needs.
Ultimately, launching a B2B gift card program presents considerable opportunity for brands wishing to tap into new revenue opportunities. By focusing on the latest industry trends, particularly digitalisation, personalisation and scalability, brands can better position themselves for success in both the short and long term.
For more of the latest insights on gift cards and payments technology, visit www.InComm.com. Subscribers of The Gift Club can also email the InComm Payments team at EMEAsales@incomm.com to ask questions and explore how to launch a B2B corporate gift card program.