As a business leader, you know that employee engagement is a key factor in employee productivity. The more an employee feels valued and recognised for their contributions, the more likely they are to dedicate their time and resources effectively to the company's goals.
Building an effective employer culture that rewards team members was difficult enough to master when everyone shared office space! As more companies adopt hybrid work schedules, it's become even more essential to engage employees and reward their hard work during difficult times.
In today's hybrid workplace, it's more important than ever for companies to offer rewards and recognition – even when employees are not in the office. How can you build an effective employee engagement strategy that boosts your employer branding and creates unity among a hybrid workforce?
The answer may be easier than you expect – and it begins with focusing on perks and recognition!
If your hybrid teams are spending two days in the office and three days out, those two days may be all you need to make sure hybrid team members feel valued and engaged.
Not sure where to begin? Here are five ways you can maximize two days in the office to really "perk" up your hybrid teams!
Building an in-person recognition system can feel overwhelming simply because your teams are likely in and out on different days.
While a varied hybrid schedule doesn't spell disaster for your culture, see if you can sync up schedules in a more consistent way – especially for days that you plan to gather people for recognition or rewards.
The more of your hybrid team you can have together in person, the better those few days can be for doling out perks and building morale.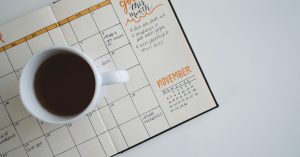 2. Showcase Employee Accomplishments
One of your in-person hybrid workdays may be an excellent opportunity to recognize employee milestones.
Whether it's an anniversary, promotion, or company award – there are plenty of reasons we should be proud and want to celebrate
3. Supercharge Your In-Office Perks
When team members are in the office, make sure to invest in the "little things" that make a day enjoyable. Provide perks such as coffee, snacks, and even catered lunch breaks.
Employees may not have time for these when they are working from home, and having a perk or two to look forward to once they commute in can quickly boost engagement and excitement.
Manoj Agarwal, Co-Founder, Xoxoday, India, offers thoughts and four compelling perks to get employees ready to return to office:
"As the vaccination rate rises and employers have started making plans to reopen their offices, the biggest question is, "How do you motivate employees to return? What are the perks, rewards and incentives that would encourage the hybrid workforce to head back to the office?"
Here are the top 4 perks and offerings that would compel people to get back to the office and be happy about it.
#1. Start with safety – Employers need to communicate how they plan to make the workplace a safe place. These include symptom checks, physical distancing of the workspaces, testing and enhanced cleaning among many others.
#2. Appreciate employee suggestions – When setting up policies for how to return to work, involve your employees in the decision process. Help them feel that you appreciate their ideas and that their contribution matters.
#3. Look for newer benefits – This includes wellness program subscriptions, virtual gym memberships, health insurance, access to productivity tools and flexible work timings.
#4. Schedule in-office activities – Leverage in-person meetings and brainstorming sessions to prompt employees to join in."
4. Invest In Your Teams With Upskilling Opportunities
It's not hard to see the warning signs of a coming upskilling boom. Employees who hung on to their current roles due to the uncertainties of the COVID-19 pandemic are now ready for new opportunities. In fact, recent studies show that 25% of workers surveyed in March 2021 are actively seeking new opportunities to grow.
Rather than see this as a threat, what if you saw this as a chance to invest in your employee's future?
Offer upskilling opportunities that will allow employees to learn new skills by attending workshops, conferences, and other learning opportunities. This is not only good for the employee but also helps with employee engagement and retention rates.
For the few days that your employees are in-office, consider setting up upskill workshops or training that will help them build the skills they want rather than just making them better at their job.
If you have employees who are already working remotely, consider setting up a conference line to allow for collaboration during those training and workshops so that everyone is involved!
5. Reward In-Office Hard Work With Out-Of-Office Rewards
Reward employees for their hard work when they are in the office!
One of the best ways to value team members is by offering gift cards and gift certificates to use when they're out of the office.
This will help motivate them to come into work and give their best because they know that there may be something waiting for them as an employee perk or reward at the end of a day!
The best part of using gift cards as reward perks? You are only limited by your own creativity!
Get to know what shopping and dining your team members love, and reward their hard work while in the office with gift cards. The ROI on these perks is huge when it comes to employee engagement.
The Key To Better Hybrid Workplaces? Consistency.
These tips and insights are significant first steps toward ensuring that your hybrid work teams feel cared for and recognized for their hard work – especially after making a massive shift in work style and expectations.
However, developing a strong employer brand is not an overnight process. You need to put a lot of time and effort into employee engagement to show that you care.
Companies who encourage employees to come into the office for remote work with perks like these are also going above and beyond what is expected by their workers.
This can make all the difference when it comes down to employee retention and satisfaction levels – plus, you will increase your recruitment of a new workforce that expects these types of perks in their career.
Brought to you by The Gift Club